This open parkland area was opened in July 2000 for the Millennium Year. It was later renamed the Geoff Witts Millennium Green in memory of a stalwart Councillor who died in July 2007 after serving over 35 years on Euxton Parish Council and being pivotal in created the Green.
The open land faced by Euxton Hall has been enhanced for the benefit of residents to use for recreation and walking, with a perimeter path and seats.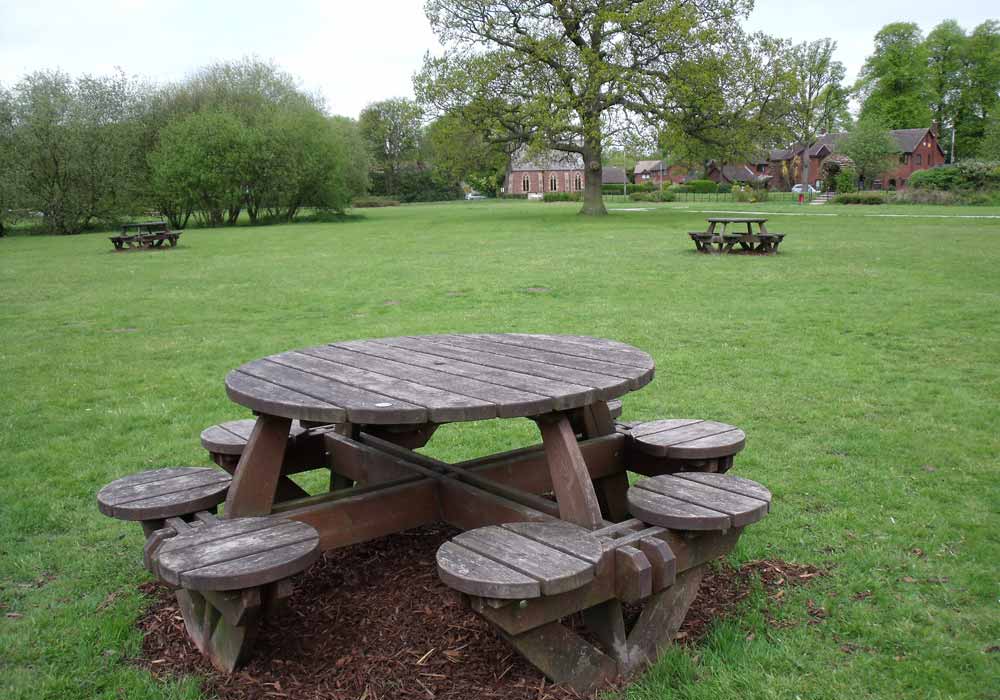 Extensive tree planting was carried out to enhance the Green along encouragement of wild flowers and planting of native bulbs such as English Bluebells.
The village stocks, once located at the top of Bank Lane were relocated to the green due to a road widening scheme. They were restored to their original looks and sited at the main entrance to the Green.
The first access to the Green from Wigan Road you would walk through a large wooden arch. A litter further around there is a larger entrance with parking.
An addition to the Green was a feature in recognition of the Queens Golden Jubilee. Built in her 50th year of her reign 2002, it incorporates a seat in front of a stone wall containing plaques mounted with images drawn by local children depicting four events occurring during the Queens 50 years on the throne.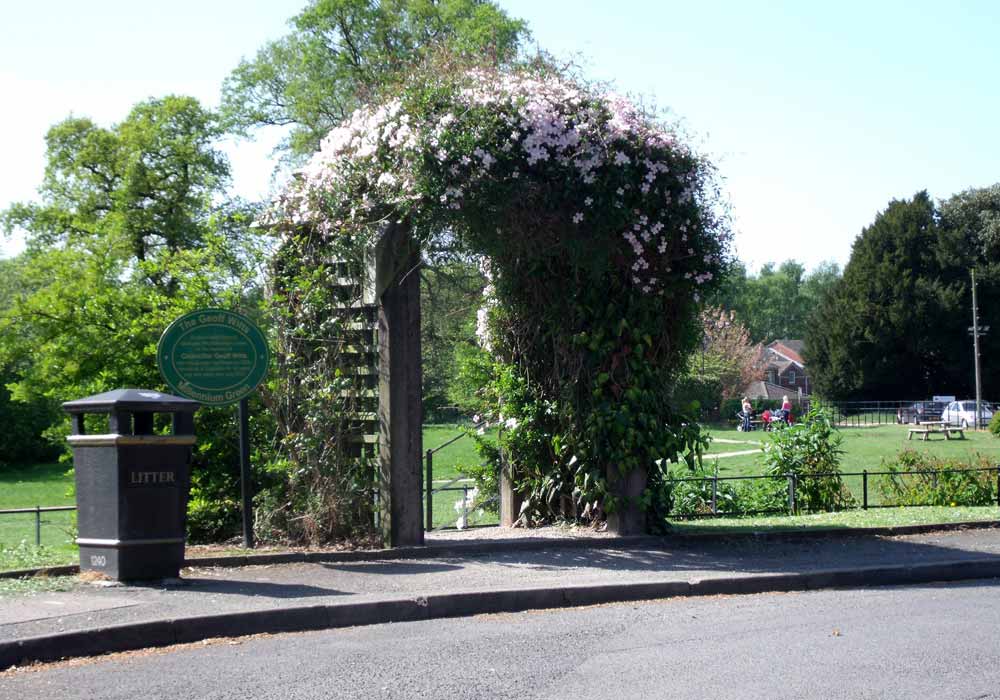 View More Photos of the Millennium Green