Council began to build this large village facility in October 2012 and the site was completed and in use by February 2013 and was officially opening, by Jonathan Woodhead and Joe Parry on 31st May 2013 in a large opening event.
The site on Southport Road is an open facility for all to use and its design was shaped by many public meetings with young people and possible users over the years before.
Joe and Jonathan brought the original idea of a concrete skate park to the parish council a number of years prior and it took some time and planning by the council to find a suitable site and apply and get funding bodies involved in the project.
The site received grants of £110,000 towards the full cost of the site of £175,000. The park is well used and became a catalyst for more parks in Chorley to be built of similar concrete construction, but Euxton's site is the largest.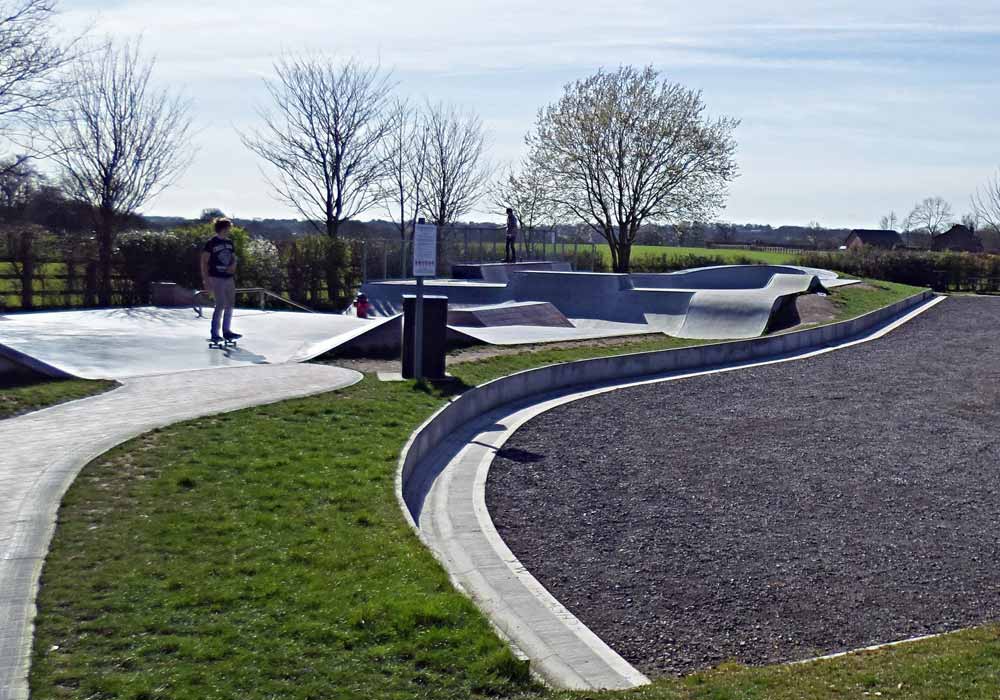 View More Photos of the Euxton Skatepark